In the press : Médipréma neonatal transport
Médipréma is proud to see its neonatal transport structure in action alongside the samu 86 pilot team.
In the report on the female pilots of the Poitiers University Hospital, we see our neonatal helicopter transport structure: a mobile unit consisting of a Nite transport incubator equipped with all the useful accessories for the the good proceedings of the medical transfer.
Discover our entire range of neonatal and pediatric transport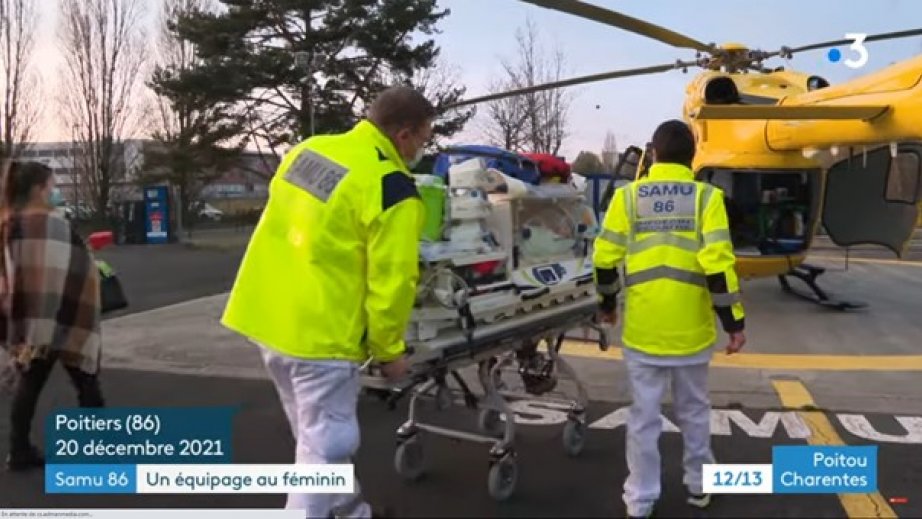 Médipréma has 25 YEARS OF EXPERIENCE at your service in designing and manufacturing neonatal and pediatric transport solutions with the mission of finding the best solution to meet your requirements, needs and budgets and guarantee optimal transport conditions for neonates
A team of 15 highly qualified engineers and technicians divided into a mechanical design office and an electronic design office share their knowledge of the medical field and the specificities of the emergency environment allowing Médipréma to offer safe and functional solutions.
The Nite transport incubator and all Médipréma structures are designed and manufactured in the Médipréma factory, based in France in the Loire Valley. This allows Médipréma to guarantee the quality and reliability of its devices by controlling the entire production chain.